14/01/2021
JSC Liberty Bank announces changes in senior management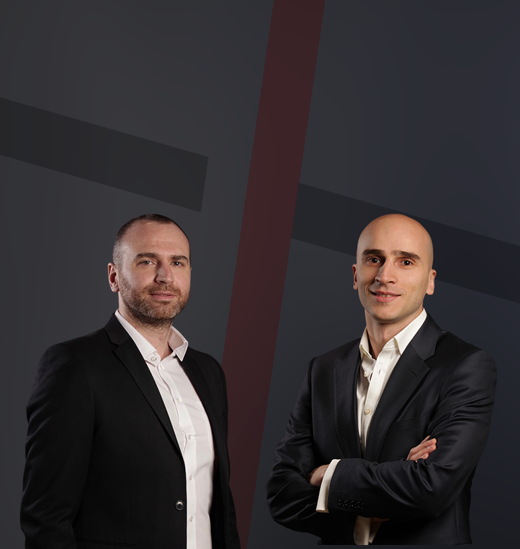 JSC Liberty Bank announces the appointment of Mr. Vakhtang Babunashvili as Chief Financial Officer and Mr. David Abashidze as Chief Risk Officer effective 18 January, 2021.
Mr. Babunashvili will take over from Mr. Tsiklauri and Mr. Abashidze will take over from Mr. Kvaratskhelia.
Mr. Vakhtang Babunashvili has an extensive experience in financial sector, having worked in a number of senior management positions, including: Bank Republic (Société Générale), TBC Bank and Bank of Georgia. Mr. Vakhtang Babunashvili joined JSC Liberty Bank on Deputy CFO position in July 2020.
Mr. Babunashvili has an MBA degree from INSEAD (France) and is an Associate Professor in Bank and Financial Institution Management at Caucasus University MBA program.
Mr. David Abashidze is a FinTech and corporate finance professional with international experience in investment banking, venture capital and innovation consulting. Mr. Abashidze has a successful track record of working with over 50 financial institutions and over 300 Fintech startups on various projects like Initial Public Offerings, Mergers and Acquisitions, Capital Raisings and Innovation Strategy Developments.
Mr. Abashidze has extensive investment banking experience in Global financial institutions such as Citigroup and Barclays (UK). In 2006-2012 Mr. Abashidze held Deputy CRO positon at Cartu Bank.
Mr. Abashidze has an MBA degree from INSEAD (France) and is a CFA charter holder.
Vasil Khodeli, CEO of Liberty Bank said: 'Last year was full of challenges not only for Liberty Bank, but also globally. Despite this, we have continued the transformation process and set a new vision and long-term strategy. With the efforts of our top management, today we have a clear vision and goals - to improve the lives of individuals, their families and businesses in Georgia. To achieve this and align with our transformation strategy, management team changes have been made accordingly.
I am delighted to welcome David and Vakhtang to our team. I am confident, that they will continue what we have started and will contribute to the Bank's further development and success. I wish the new members of Liberty family every success in this exciting and challenging roles.'
About JSC Liberty Bank:
Liberty is one of the largest Banks in Georgia, with total Assets of over GEL 2 bln and Capital over GEL 200 mln. The Bank operates the largest branch network comprised of over 360 branches and 550 ATMs. The Bank is the exclusive agent of the Government of Georgia for the distribution of pensions and social benefits. The Bank employs over 4 700 employees serving over 1.7 mln customers. For detailed information, please visit: www.libertybank.ge; Media Contact: pr@lb.ge