06/01/2021
Apple Pay offers the customers of Liberty Bank an easy, secure and confidential way to pay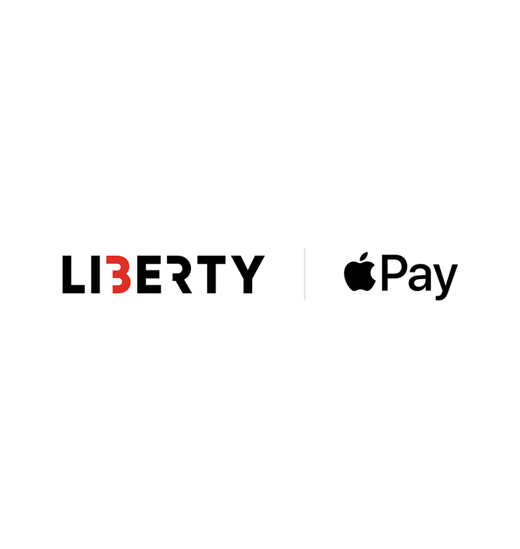 Tbilisi, Georgia - 3 September 2019 - Today, JSC Liberty Bank, the third largest bank in Georgia, introduces its customers the Apple Pay - the easiest, safest and most confidential means of fast and convenient mobile payment.

It will be possible to pay via Apple Pay across the country, at the Liberty Bank partner organizations with more than 2,200 contactless payment terminals.

Security and privacy are key values of Apple Pay. When paying with your card through Apple Pay, card data will not be stored on your device and Apple servers. Your card will be assigned an encrypted unique Account Number (Device Account Number) that is securely stored in the Secure Element of your device. Each transaction is authorized with a one-time unique dynamic code.

Using Apple Pay and adding cards to it is easy. If any card is added to Apple Pay, users will still continue to receive the various benefits offered by their credit and debit cards. In stores, Apple Pay can be used on iPhone SE, iPhone 6 and earlier models, as well as Apple Watch devices.

Online shopping on apps and websites is as simple as putting a finger on Touch ID. Also, there is no need to fill out extensive applications and forms. You can use iPhone 6 and later models, iPhone SE, iPad Pro, iPad Air 2, iPad mini 3 and later models to pay via Apple Pay in apps and Safari. It is also possible to use Apple Pay in Safari on any Mac device that has been released since 2012 and runs on the macOS Sierra operating system. Payment on a Mac can be verified using iPhone 6 or later models with Apple Watch or Touch ID on the new MacBook Pro and MacBook Air.

For more information, visit:

Liberty Bank is one of the largest commercial banks in the country. The bank's assets amount to GEL 2 billion, employs 4,500 employees, is represented by 362 service centers across the country, has 550 ATMs and serves more than 1.7 million customers. For additional information: www.libertybank.ge;
Media contact: pr@lb.ge